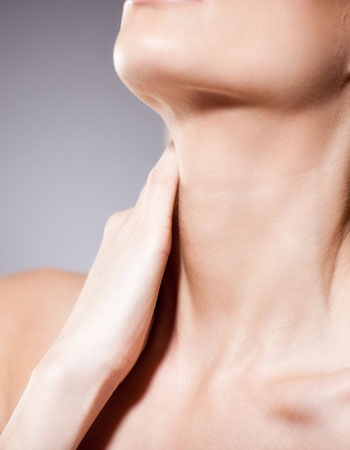 FACIAL MESOTHERAPY - MESOLIFTS
MESOTHERAPY, REVITALISATION TREATMENT FOR SMOOTHER, RADIANT SKIN
Mesotherapy is a cosmetic anti-ageing technique that has become increasingly popular worldwide. The successful results are unanimous. Its proven efficacy and benefits give it a primary place in aesthetic medicine. Particularly suitable for dull and dry skin weakened by smoking and sun exposure, the mesolift technique is used to revitalize the skin and give it a real glow. This treatment is effective for the face but also and especially the neck, cleavage and hands. The therapy involves injecting a revitalizing nutrient mixture of hyaluronic acid, vitamins and minerals with moisturizing, antioxidant properties. Mesolift is a significant facial rejuvenation tool offering anti-ageing properties. It restores your skin's radiance and brightens the complexion. It aims to revitalize and moisturize your skin, improving its quality and texture.
What should I expect from my first session?
The product is only injected into the very upper surface using a very fine needle and often a 'mesotherapy gun'. It is used to revitalize the neck, cleavage, back of the hands and face.
One session lasts 15 to 30 minutes.
Mesotherapy is used after applying an anaesthetic cream and is virtually painless.
From the very first session you can expect a boost effect giving you a healthy complexion but the stimulation process takes around 2 to 3 months for the most noticeable results.
Side effects: redness and sometimes slight bruising, which are minimal and temporary.
LED (Light Emitting Diode) phototherapy is a gentle skin regeneration technique that emits a monochrome light that directly targets the heart of the cells to repair your skin. Its anti-ageing effect is the ideal complement to other cosmetic dermatology techniques.
Combining your mesolift with LED treatment reduces the immediate side effects of the treatment and significantly maximises results.
How long will the results last?
A mesolift is a gentle method used to give your skin a radiant glow. It is very beneficial in conjunction with superficial peels. It does not repair wrinkles or furrows but rejuvenates the skin by moisturizing and stimulating the dermis.
Three sessions are necessary, spaced 2 weeks to one month apart, depending on the desired effect, then one follow-up session every 4 months.
Sun exposure should be avoided for a few days after treatment.
What contraindications are there?
The contraindications are to the same as the hyaluronic acid injection: treatment should be avoided if you are pregnant, breastfeeding or have an infection in the area treated.
Precautions are necessary for patients with an autoimmune disease.
How much does treatment cost?
From €200 incl. VAT per session.
For maximum results I often add a LED light therapy session after a peel/mesotherapy. Exposure under our LED lamp for a few minutes will help calm any inflammation and speed up the cell repair process.