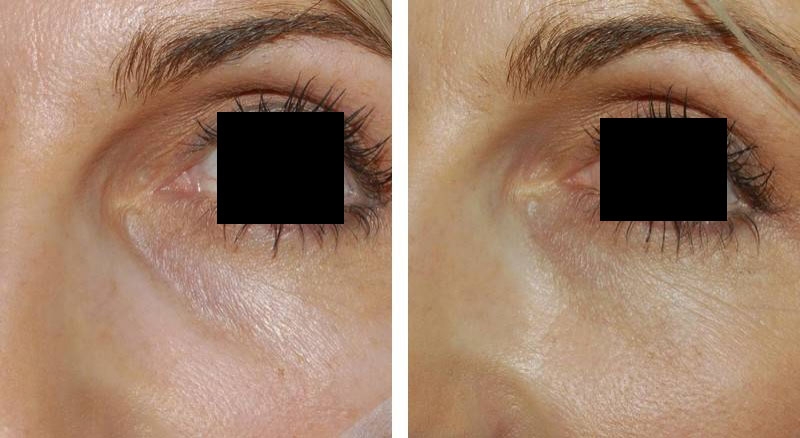 Dark circles are dark rings under the eyes. They may be hollow or pigmented or both, and there may also be pads of fat on the eyelids (fatty deposits). Dark circles under the eyes make us look tired, dejected and are a visible sign of ageing.
What should I expect from my first session?
Hollow circles are filled using hyaluronic acid injections. A technique using a blunt-tip microcannula makes the treatment comfortable and reduces the risk of bruising.
The revitalization effects of this treatment are often remarkable and results can last several years.
What contraindications are there?
Treatment should be avoided if you are pregnant, breastfeeding or have an infection in the area treated.
Precautions are necessary for patients with an autoimmune disease.
How much does treatment cost?
This rejuvenation treatment uses Botox which can be combined with fractional CO2 laser for eyelid lines or a peel.
Pigmented dark circles are treated using pigment lasers.
The removal of fatty deposits requires surgery
For more details on these techniques see the Laser dermatology and Cosmetic dermatology tabs.