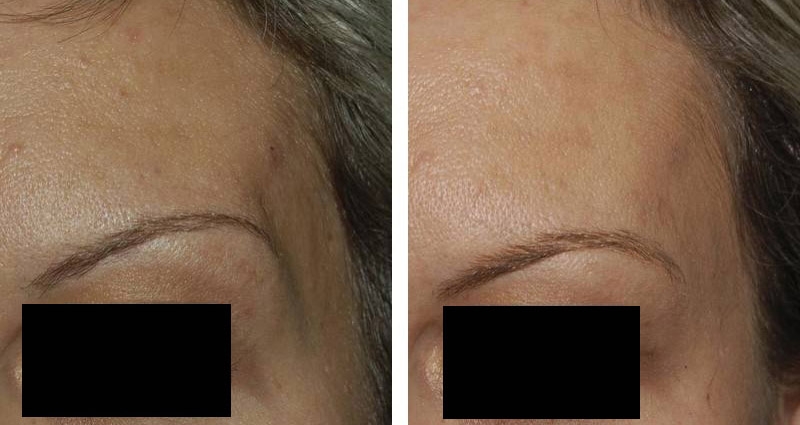 The temples are a unique area of cosmetic dermatology. Ageing of the temples results in fat and muscle reduction that gives a bony appearance. Hollow temples are not only a sign of ageing but also give the impression of illness or malnutrition; a negative image that needs to be corrected.
Injections are very rarely performed in this area, most likely due to a poor analysis of ageing in the upper third of the face. And yet temple correction contributes to the appearance of eye rejuvenation and is extremely rewarding.
What should I expect from my first session? Is it painful?
Hyaluronic acid is injected. This is not painful and bruising is very rare. Visible veins on the temples may seem slightly dilated for two to three days after the injection.
How long will the results last?
The treatment lasts for 12 to 18 months.
Your eyes will look more rested and your eyebrows will be repositioned. Combined treatment with botulinum toxin produces a particularly natural, more youthful appearance around the eyes.
What contraindications are there?
Treatment should be avoided if you are pregnant, breastfeeding or have an infection in the area treated.
Precautions are necessary for patients with an autoimmune disease.
How much does treatment cost?