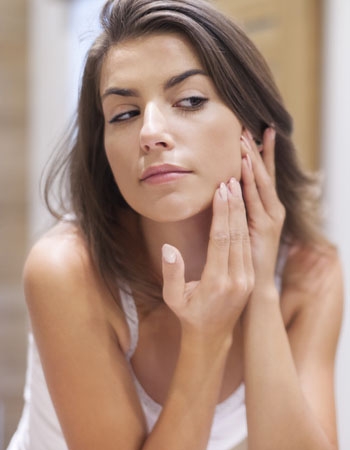 TO DELAY THE FIRST WRINKLES, SMOOTH MATURE SKIN AND REVOLUMIZE THE FACE
The skin booster anti-ageing technique combining mesolift and filler injections improves skin quality by enhancing deep down moisture, elasticity and firmness, without changing facial features or volume.
What should I expect from my first session?
Micro-injections of reticulated hyaluronic acid are performed on areas such as the cheeks, neck, cleavage, hands or acne scars.
The skin booster injection is performed after applying an anaesthetic cream and is virtually painless.
The results are visible after the first session. A second session may be necessary plus a follow-up session once or twice a year to prolong the results.
LED (Light Emitting Diode) phototherapy is a gentle skin regeneration technique that emits a monochrome light that directly targets the heart of the cells to repair your skin. Its anti-ageing effect is the ideal complement to other cosmetic dermatology techniques.
Combining your skin booster treatment with LED treatment reduces the immediate side effects of the treatment and significantly maximises results.
What contraindications are there?
The contraindications are to the same as the hyaluronic acid injection: treatment should be avoided if you are pregnant, breastfeeding or have an infection in the area treated.
Precautions are necessary for patients with an autoimmune disease.