Doctor David's assistants:
Jennifer speaks fluent German and Luxembourgish, and has a good level of English. She has medical secretary and clinical and cosmetic dermatology assistant diplomas.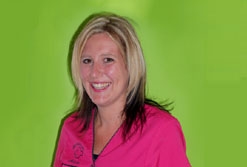 Noémie has a medical secretary diploma.
They both handle the reception, take appointments, deliver paperwork, ensure that the practice is maintained to the highest hygiene requirements, prepare patients and are involved in their care under the Doctor's guidance and in his presence.